Move the cursor on to the "Note" button to see the description of each of the maps.
3D View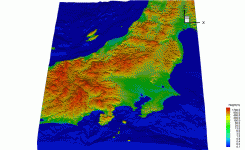 Surface Water Flow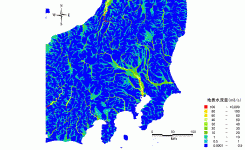 Groundwater Discharge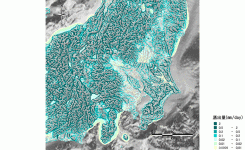 Streamline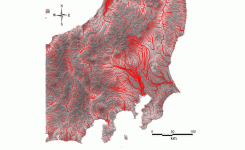 *Please Notice
The hydro-geological, meteorological, land use, GIS and whatever other relevant data for the 1km-HydroJAPAN model was obtained from the General Sources where anybody can access and use. During the simulation we simplified and unified the general data accordingly to compatible with the natural system. However, it is not mandatory to the results to reflect the country's water circulation system perfectly. Future plans aim to upgrade the model with additional information as appropriate.
The results of the 1km-HydroJAPN are figured into different categories and they are free to download. However we do not bear the responsibility of the accuracy of those figures if a third party uses them for any commercial or research purpose.